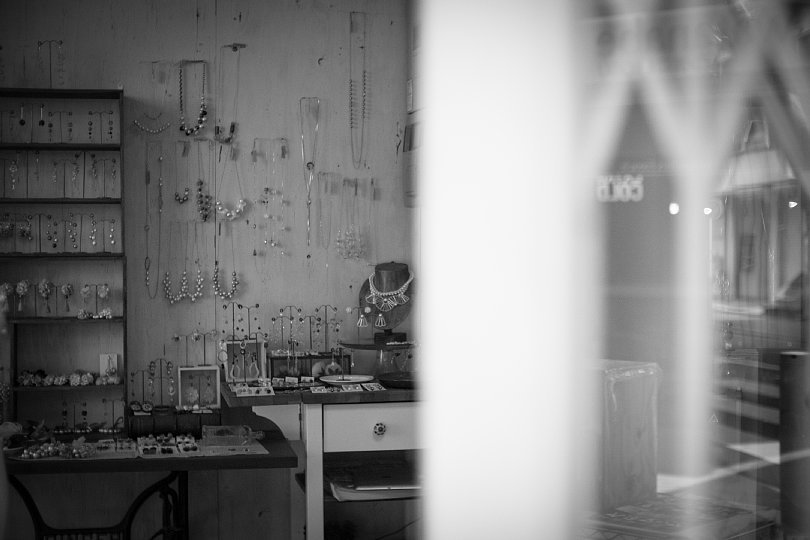 If my intention is to show the inside of the shop, the foreground blur on the right is obviously an obstacle.
But I wanted to capture the landscape reflected in the blur in this picture as well.
The shooting method depends on whether I want to keep it as just a "memo" or rather a "memory".
店の中を見せたいのだったら、右側の前ボケは明らかに邪魔だ。
でもこの前ボケに映る風景も、この写真の中に取り込みたかったのだ。
記録にしたいのか、それとも記憶にしたいのか・・・それによって撮影方法は変わる。
「こっちへ来い」と言うとき、アメリカではこのおじさんのように掌を上に向けて手招きする。
しかしながら、日本での同じ意味のボディランゲージは、掌を下に向けての手招きだ。
「わたし?」と人差し指で確認するときも、アメリカ人は胸を指すのに、日本人は顔を指す。
この微妙な違いが面白い。
In the US, when saying "come here", they will beckon with their palm up like this guy.
However, the same meaning of body language in Japan is beckoning with our palm down.
When confirming "Me?" with the index finger, Americans point to the chest while Japanese refer to the face.
This delicate difference is interesting.

プラチナブロガーコンテスト自由部門に応募します。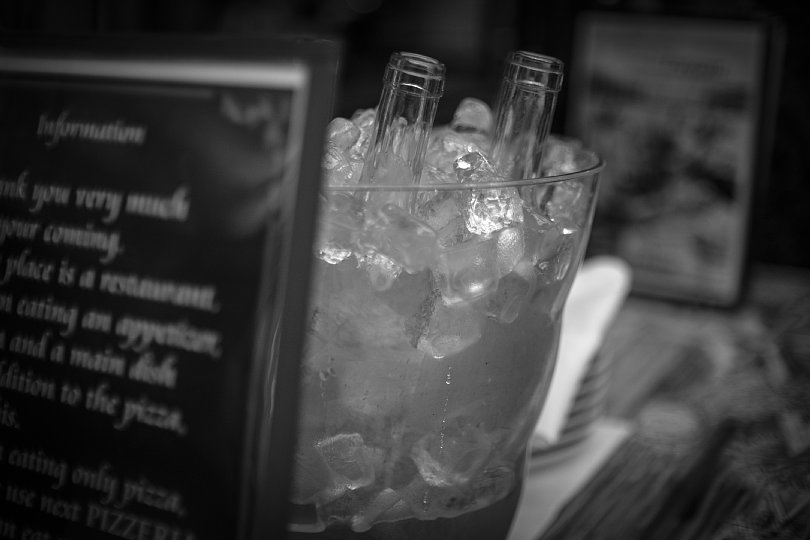 あるイタリアンレストランで見かけたボトルだが、中身はおそらく水道水だろう。
多くの先進国では、水道水は安全だがあまり美味しいとは言えないので、瓶入りの水が人気らしい。
日本でも近年は瓶入りの水が人気だが、浄水器でろ過した水道水なら十分に美味しいと思う人が多数派だと思う。
I saw these bottles at one Italian restaurant, and the inside is very likely tap water.
Tap water is safe in most of advanced countries, but it is said not so tasty, therefore bottled water might be popular.
Recently bottled water is popular in Japan as well, but I think the majority of us feel that tap water is good enough when filtered with water purifier.

プラチナブロガーコンテスト自由部門に応募します。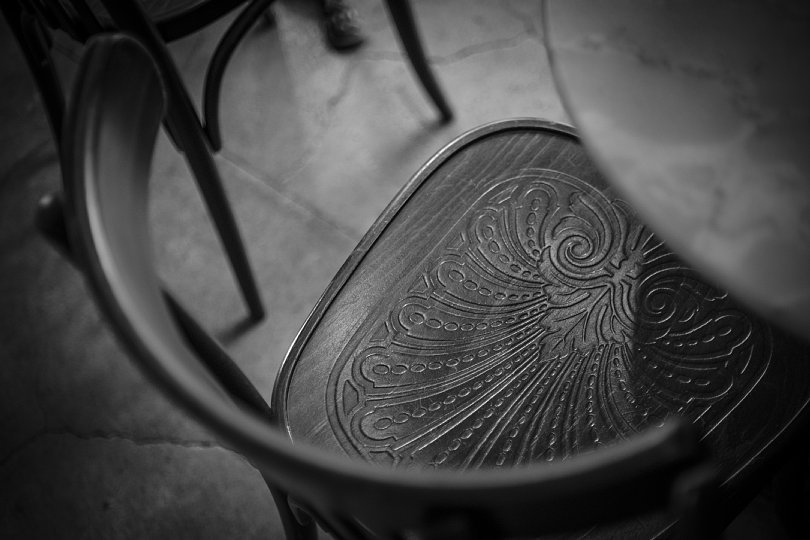 写真にどんなタイトルを付けようか、良いアイデアがでなくて困るときがある。
そんなとき、こういう言葉遊びみたいなことをでっちあげたくなる。
でもカタカナ英語でのみ成り立つ駄洒落なので、ネイティブの英語話者は苦笑するだろうなあ。
I occasionally have troubles that I can not think of a good title on my photograph.
In such cases, I feel like contriving a sort of wordplay like this.

But it is a pun that only works in "Japanese Katakana English", native English speakers might give a wry smile.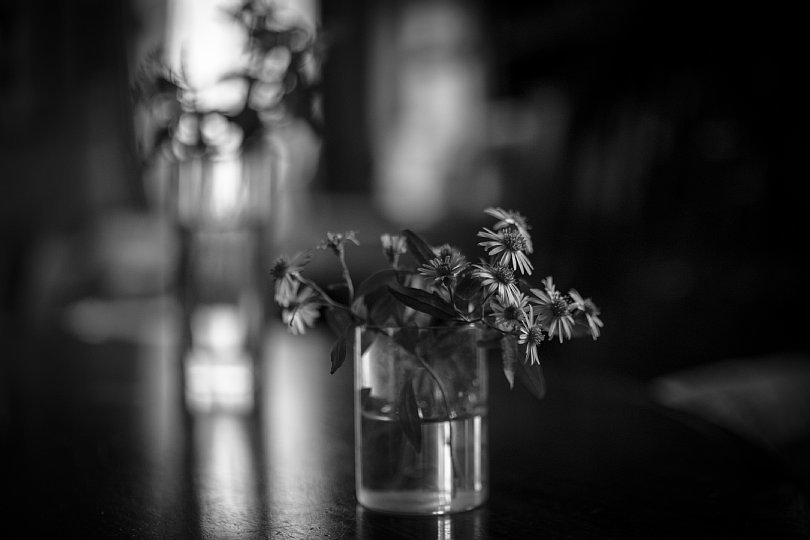 外出するのが億劫な雨の日に撮った写真だ。
小さな花にMFで無心にピントを合わせる。
戸外での慌ただしい撮影では味わえない、優しい静けさを満喫した。
雨の日は嫌いじゃない。
This photograph was taken on a rainy day when I was reluctant to go out.
I was absorbed in manual focusing on little flowers.
I enjoyed gentle tranquility that I can not savor in hustle and bustle of outdoor photo shooting.

I don't hate rainy days.