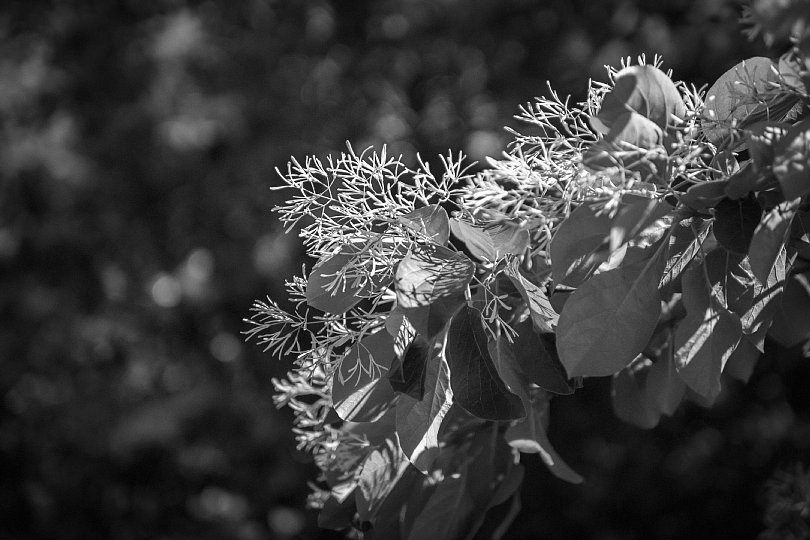 When it comes to May, the flower of the Hitotsubatago will bloom.
It is known as Nanjamonja's tree.
Namjamonja is a nickname given by the locals to admirable plants, which are not familiar, and it is not a specific plant species name.
Regarding the reason called "Nanjamonja", folklore says that it was originally used for divination and rituals and that there is a theory that ancient people hesitated to call it directly by the plant name.
Japanese Translation 日本語対訳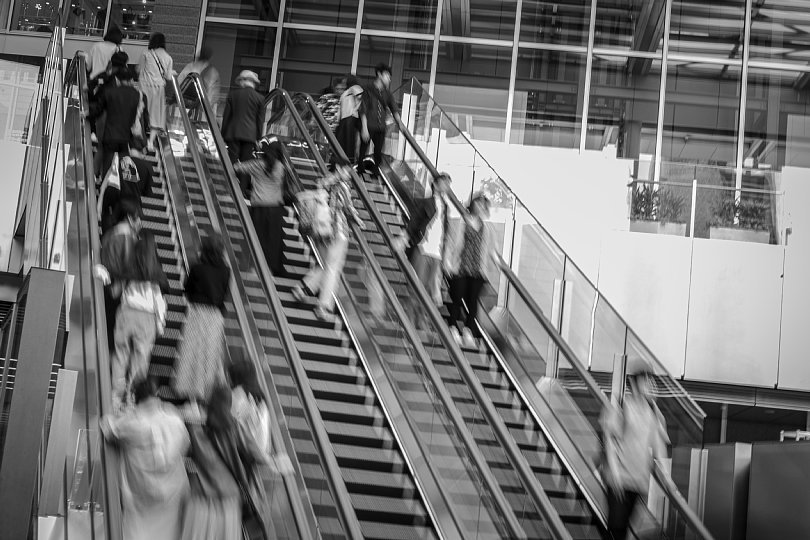 Which side do you stand on the escalator?
Most foreign countries and Western Japan's standard is "Standing Right, Opening Left", but in Eastern Japan, it is "Standing left, Opening Right".
However, in Nagoya, which is in the middle of Japan, we have got used to a unique rule of "Standing on both sides, Never walk".
Nagoya's "Standing both sides" rule is sometimes criticized that we do not know manners, but this has grounds.
An experiment in London proved that the escalator's "both sides" carried 30% more people than "one side".
The Nagoya City Transportation Bureau has long argued that "Walking on an escalator is dangerous and inefficient".
Japanese Translation 日本語対訳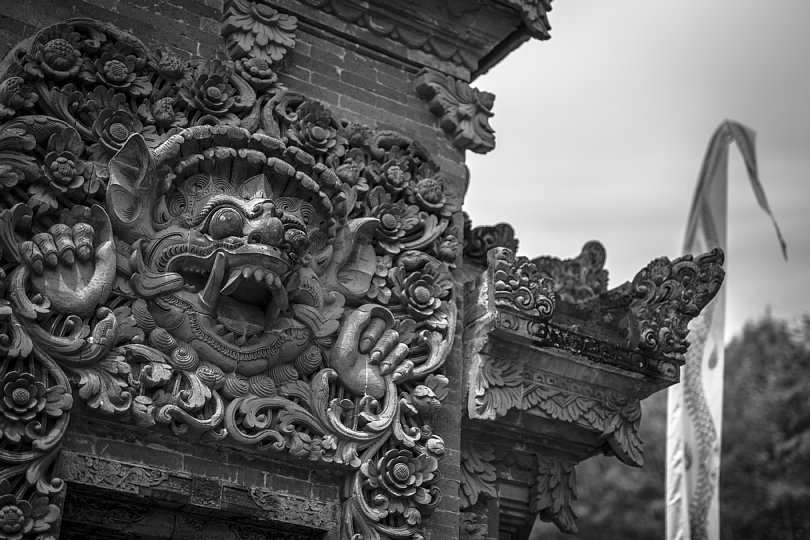 At the gate of the temple in Bali, a statue of Bhoma is carved to repel evil spirits.
Since Hinduism worshipped on this island is based on polytheism, there are various deities.
It seems strange to people who came from the monotheistic world, but Japanese who worship Yaoyorozu (Eight million) deities have a sense of affinity.
Similarly, the world of Greek mythology and Nordic mythology is also familiar to Japanese.
Japanese Translation 日本語対訳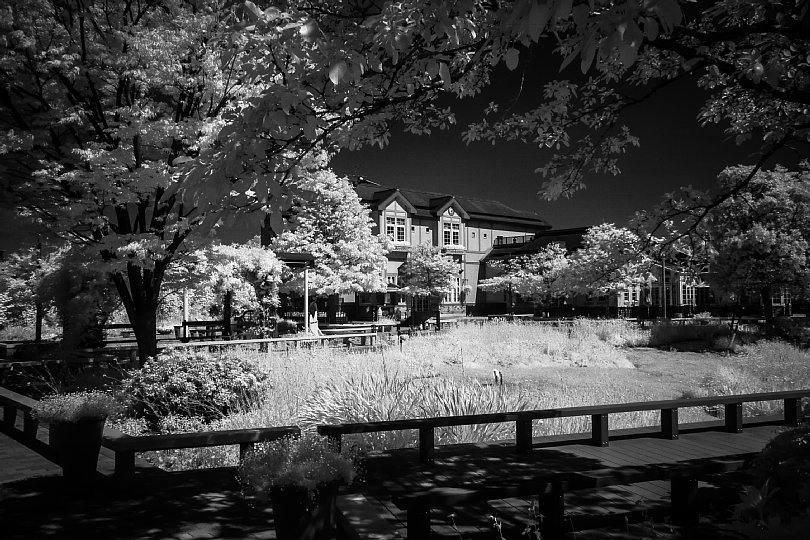 There is a strange quietness in infrared photography.
It's an unrealistic landscape with no sense of season or time.
It is also similar to the extraordinary tranquility of the "Metaphysical Painting" drawn by Giorgio de Chirico.
Japanese Translation 日本語対訳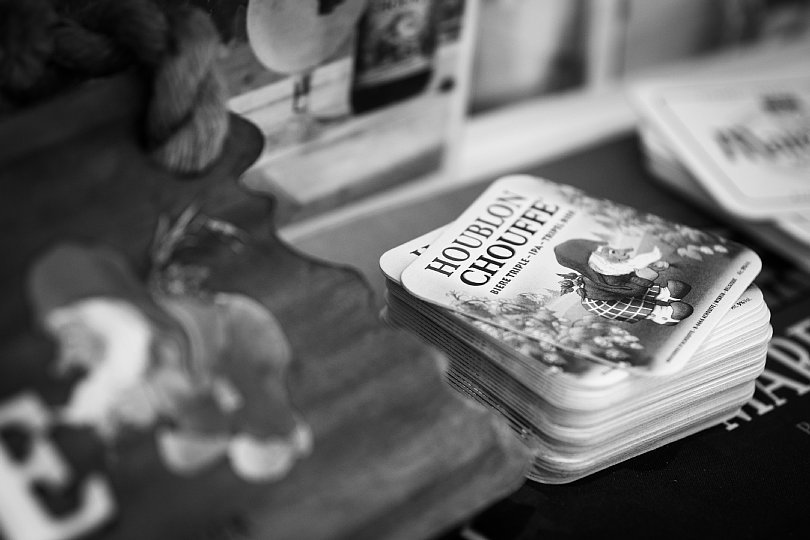 A Belgian brewery uses an elf with a red cap as a mascot.
I tried to think about why they use the elf.
According to the legend, the elves are fond of making fun of humans.
When we get drunk and do something embarrassing, it would be nice if we could insist it was due to the elves.
So an elf might have been chosen as a mascot.
Japanese Translation 日本語対訳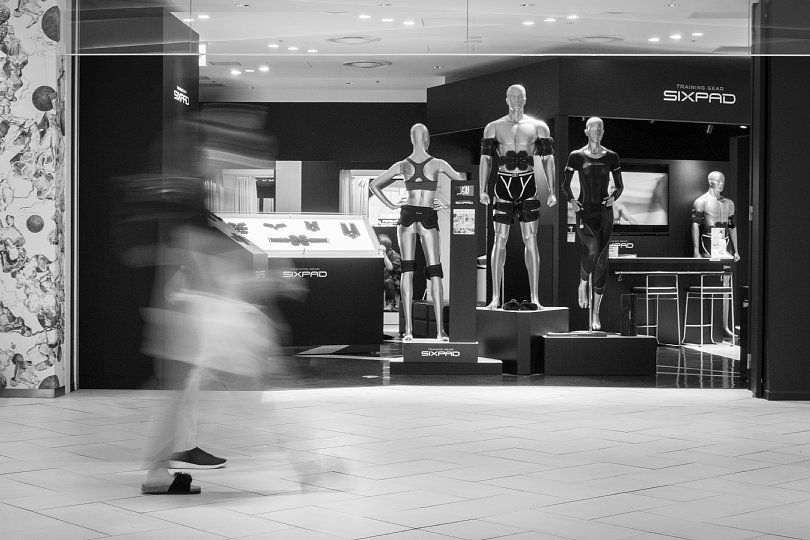 There is a "wearable training gear" made publicity by a popular soccer player.
It is a device that can stretch muscles regardless of the person's intention by electrical stimulation called "Electrical Muscle Stimulation".
I think there are many people who want to lose weight without making an effort, but are they really effective?
In my opinion, walking a lot is simply more effective.
Japanese Translation 日本語対訳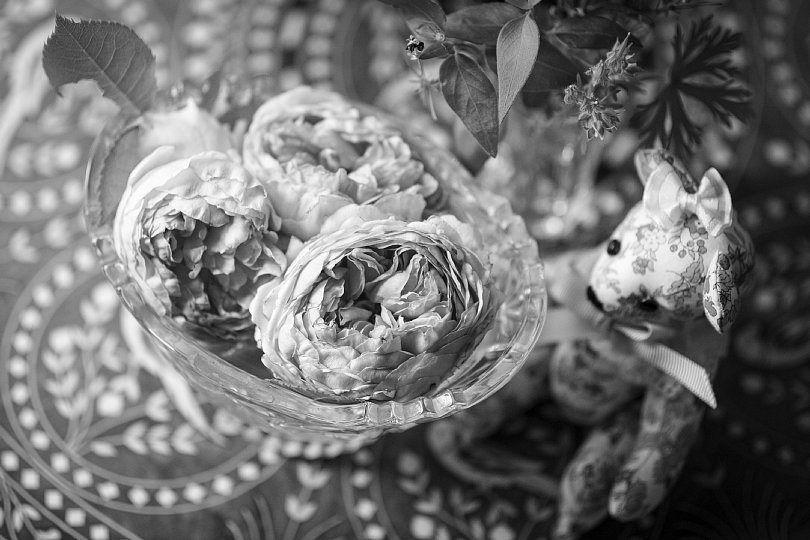 A rose shrub planted in the front yard of my house bloomed again this year.

This rose was created by David Austin in the UK and was named "William Morris" after a Victorian artist.
It is characterized by luxurious rosette petals and has a strong fragrance with elements of tea and fruit.
In spite of its elegance, it has good disease resistance, and it blooms a lot of flowers every May.
Japanese Translation 日本語対訳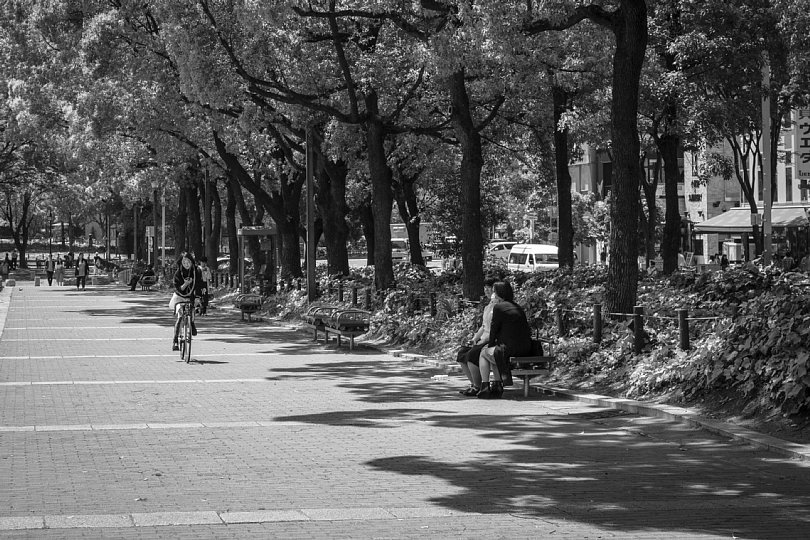 Can cyclists be allowed on pavements? ... it is a controversial topic.
In principle, cyclists must ride on the car road, but there are some anomalies as follows.
When designated by a road sign etc., when a cyclist is a child, when a cyclist is an elderly person over 70 years old, when a cyclist has a certain degree of physical disability, when it is unavoidable in view of the car road or traffic situation.
We have to make judgment depending on the situation.

Japanese Translation 日本語対訳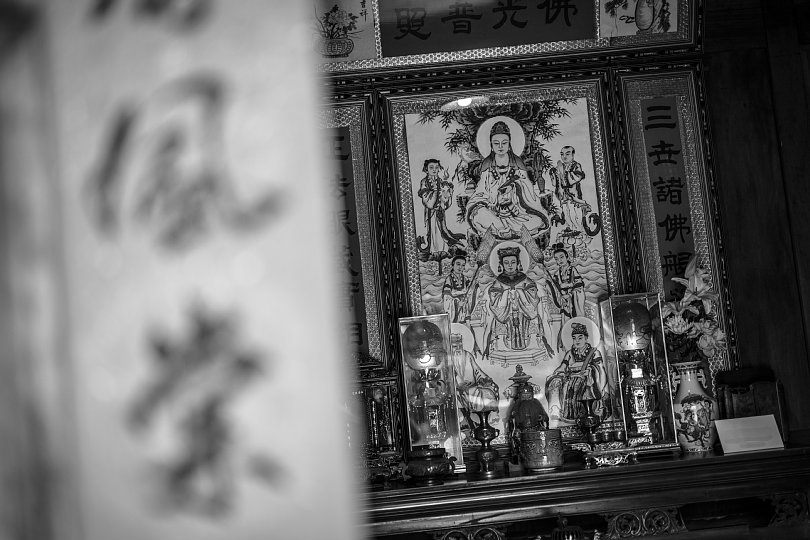 A Taiwanese farmhouse has been restored in the Little World in Inuyama.
A Buddhist altar like this is installed inside the front entrance.
In Japan, I have never seen a culture that places the altar at the entrance.
Japanese culture is greatly influenced by Chinese culture, but the difference is still large.
Japanese Translation 日本語対訳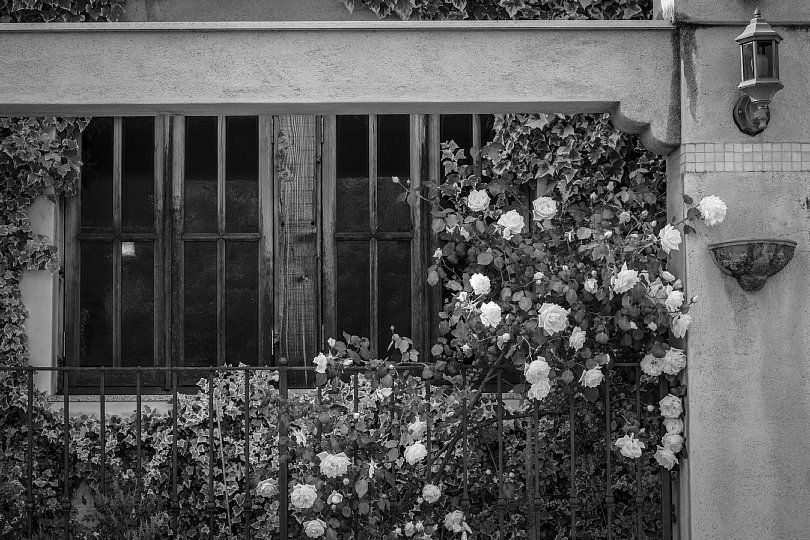 Roses by the window of a nearby coffee shop are in full bloom.
In late May, a very quaint view emerges.
The roses are remontant, so they keep blooming until the early winter, but the most beautiful time is late May.
Japanese Translation 日本語対訳