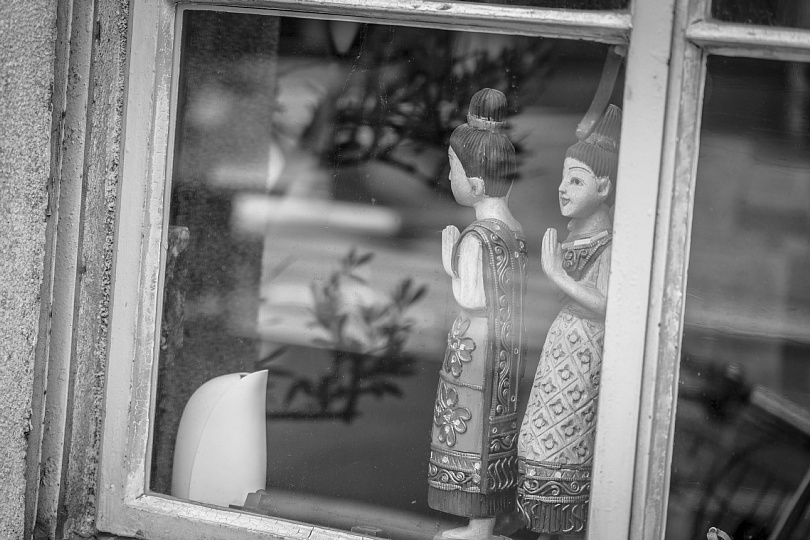 Thailand is sometimes cited as "The Land of Smiles".
The reason seems to come from the upbringing at home of the Thai people.
In Thailand, mothers teach their children "If you have something you feel angry, count to 10 to calm down."
As a result, it is said that there are many people smiling with a gentle temperament.
Japanese Translation 日本語対訳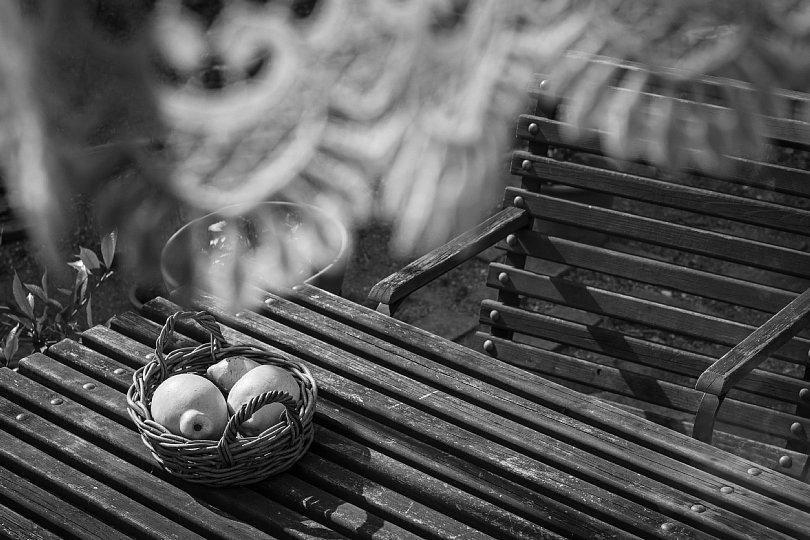 The pronunciation of Karin (Chinese Quince) is the same as "Karin" (meaning "not borrowing") in West Japan accents.
Planting a Karin tree in front of a house was prevalent among old Japanese merchants who didn't deem it acceptable to get into debt.
In addition to this, as lending money to people was regarded as a virtue, it was also popular to plant "Kashinoki" (Tree of lending, Oak Tree in English) in the backyard.
Japanese Translation 日本語対訳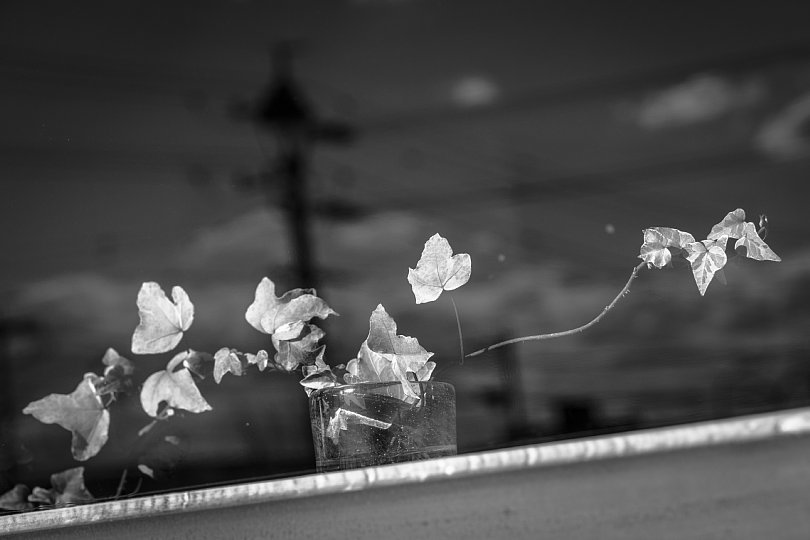 "I like to be a free spirit. Some don't like that, but that's the way I am." Princess Diana once said.

I remembered the words of Princess Diana, while looking at the ivy by the window.
That ivy was gazing at the outdoor filled with winter coldness from a warm and comfortable indoor...it might have wanted to flee from that confined room to freer world.
I am for the ivy's attitude to long for freedom, so I keep trying to be free from established criteria in photography.
Japanese Translation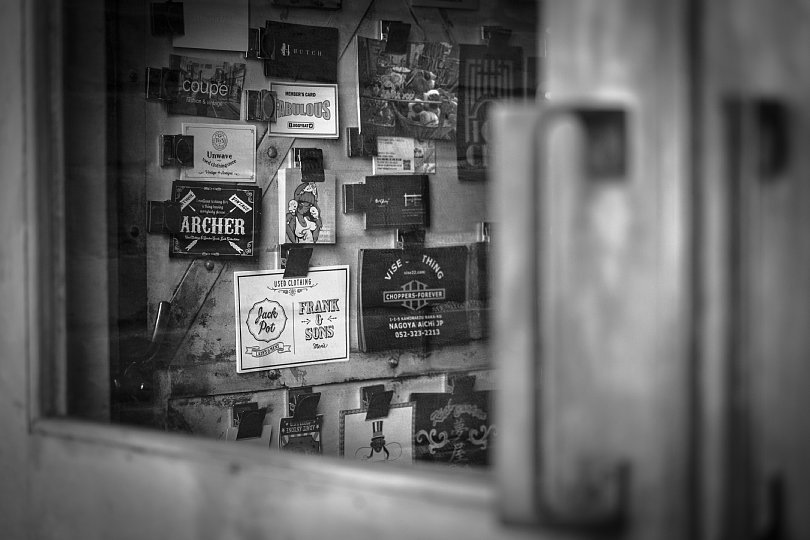 ふと、デジタル・モノクローム写真ブログを始めてみようと思った。
色がない世界では、色がある世界では見えないおもしろいものが見えてくるような気がする。
自分の勉強のために、時々は下手くそな英語でも書いてみようと思う。
The thought came across my mind suddenly that I may begin a "Digital B&W Photography" blog.
The colorless world might show me something interesting that I can not see in the color world.
I am going to write even in English for my study occasionally, even though I am poor at it.