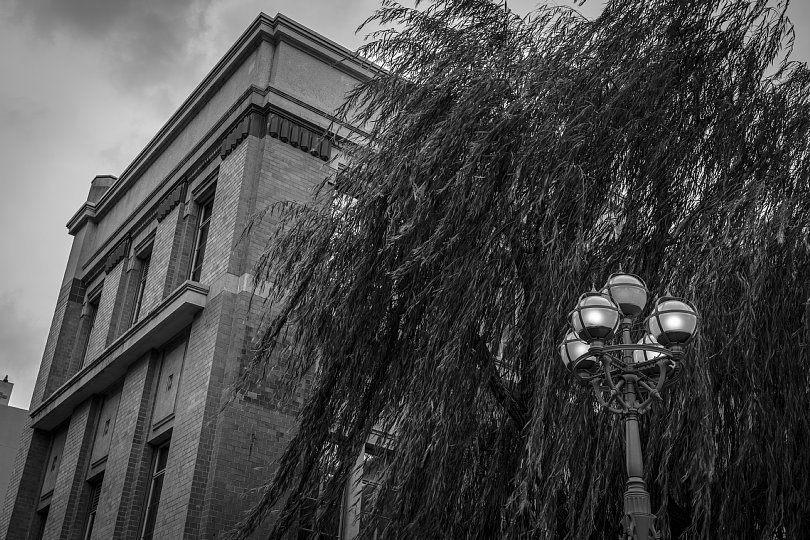 A willow is planted at the foot of the Nayabashi bridge in Nagoya.
Willows have been planted around rivers and ponds since ancient times in Japan, and it seems to have been a flood prevention.
Willows prefer wetland, have strong and sturdy roots, and their flexible branches are not easily broken by wind and rain.
Besides this practicality, the willows swaying in the wind on the waterfront look cool and they are gentle to our eyes.
Japanese Translation 日本語対訳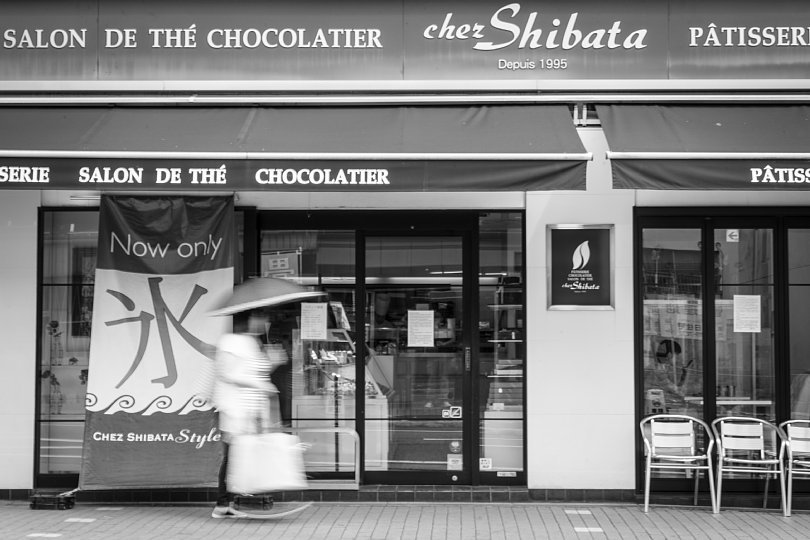 It was way too cool in early July this year, so I hardly responded to banners of "ice".
But finally, the rainy season will be over next week, and scorching days would come.
If I find an "ice" banner on the streets, I would have a conditional reflection like a Pavlov's dog, and I would run into the store.
Japanese Translation 日本語対訳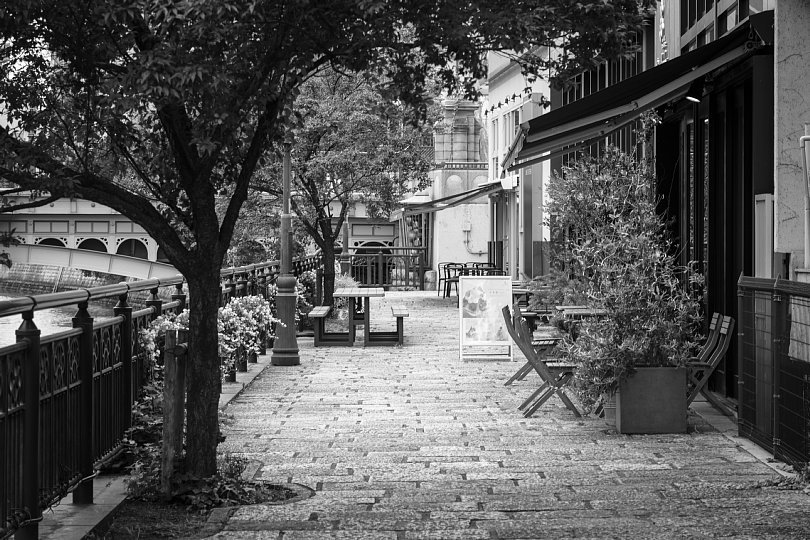 When I was walking along the Horikawa in Nagoya, an idea suddenly came up to my mind that this view might be similar to those of European cities.
The Belgian pavement of the riverbank might have made me think so, or the pavement cafe might have forced me to feel like that.
It used to be a region where the water pollution was so bad that the smell of filth drifted and I hated to walk.
Japanese Translation 日本語対訳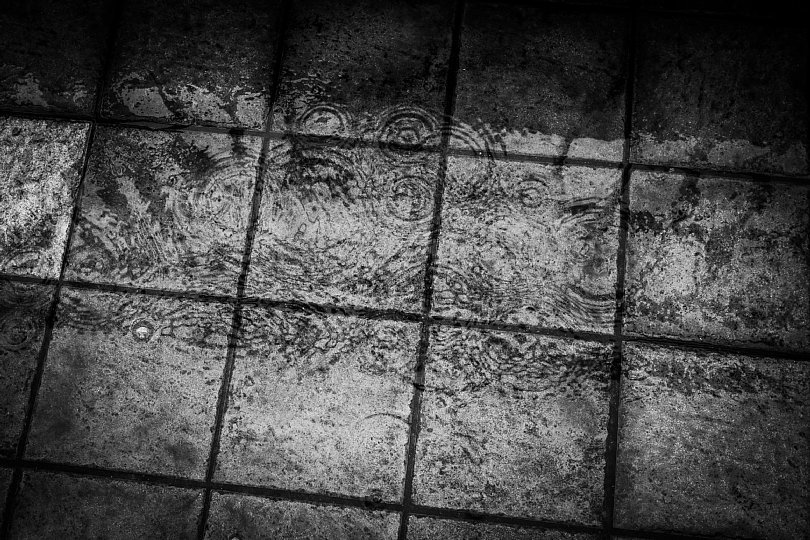 So far in July of this year, it has been rainy and cold days.
Since the El Nino ended in June, it seems to be getting hot in earnest from next week.
To make matters worse, it is expected to be hotter than normal.
Getting used to the cool weather, I must be prepared for the heat.

Japanese Translation 日本語対訳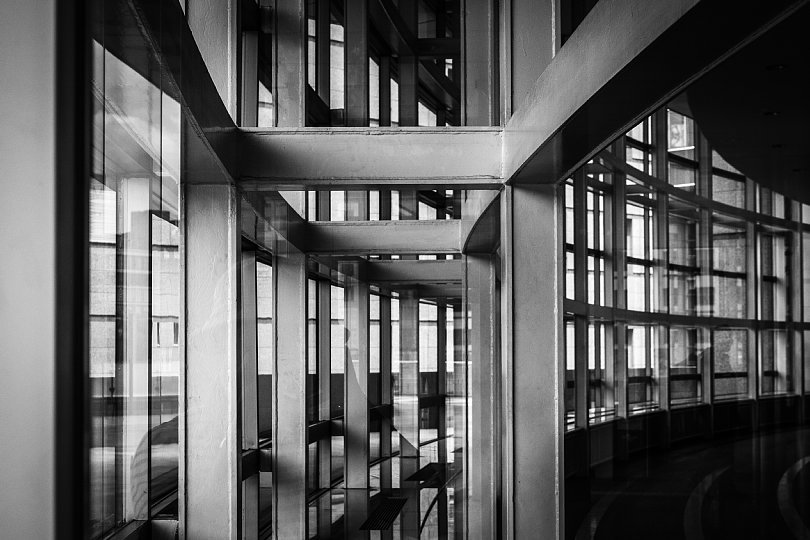 This is one of the entrances of the Aichi Art Center in which The Aichi Prefectural Museum exists.
Besides this museum, there are many beautiful art museum buildings in Aichi, such as Nagoya City Art Museum, Toyota Municipal Museum of Art, and Okazaki City Art Museum.
If the building that houses the works of art is a business-like and boring, it would be a little awkward.
Japanese Translation 日本語対訳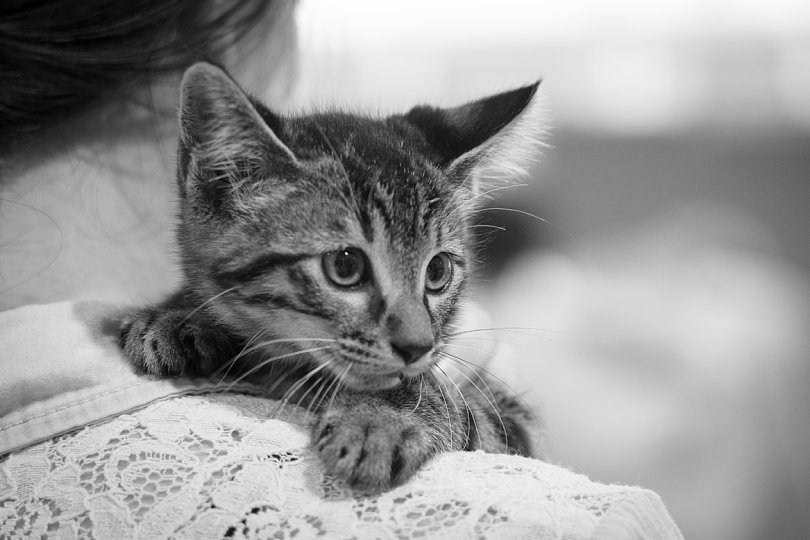 Cats seem to be able to see in very dark places.
The cat's eye has a thin film that reflects light, and light that has passed through the retina is reflected like a mirror, and the light is increased by about 40% to make the retina sense it again.
It is said that this reflection function is also the reason that the cat's eyes glow in the dark.
Cats have a noctovision device so to speak, which can increase the amount of light with their own power, with only a slight amount of light.
Japanese Translation 日本語対訳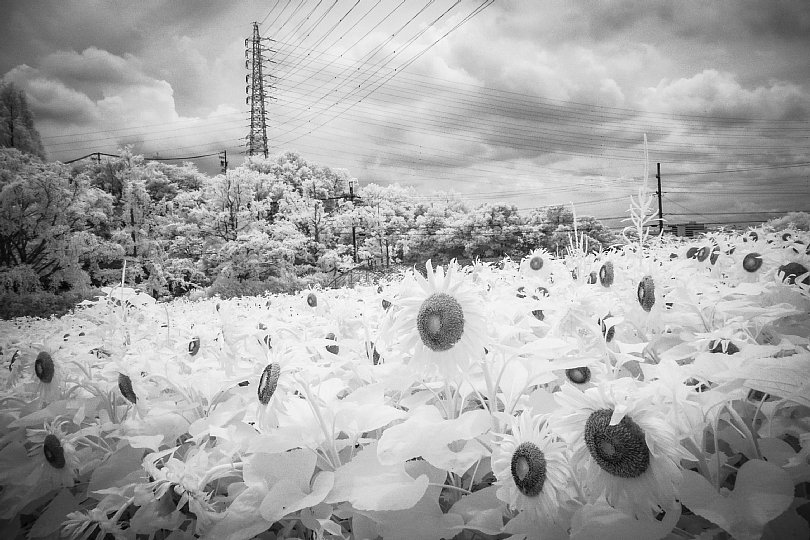 A Sunflower gives us a cheerful impression.
But when being taken with an infrared camera, they give a totally different impression.
White and translucent sunflowers are accompanied by an ominous atmosphere as if they came from Hades.
Japanese Translation 日本語対訳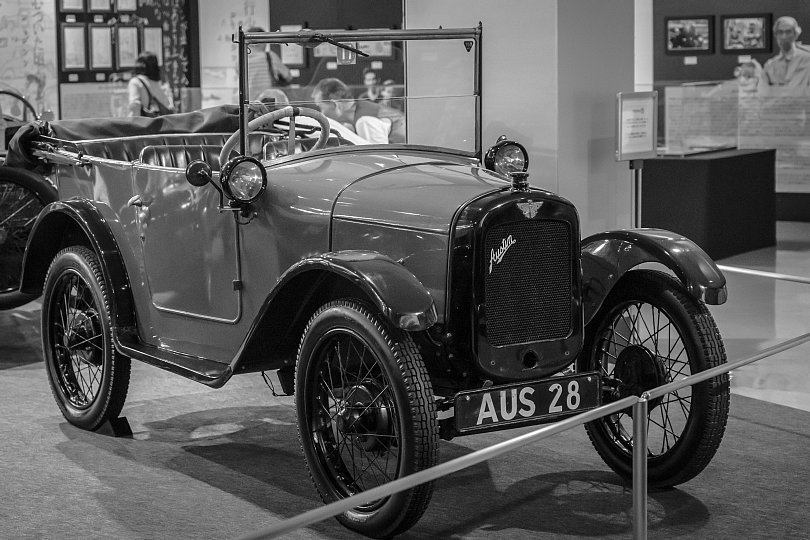 Austin Seven is the most sold car model produced in Britain before World War II.
In the early 1920's, it was a revolutionary popular car that swept away existing compact cars from other companies and simpler cycle cars, and was nicknamed "Chummy = Good Friend".
Its successful mass production of small cars in the UK has had a major impact on British automobile history.
It was this Austin Seven that James Herriot, a veterinarian who played an active part in the northern Yorkshire in the UK, was driving in a TV drama.
Japanese Translation 日本語対訳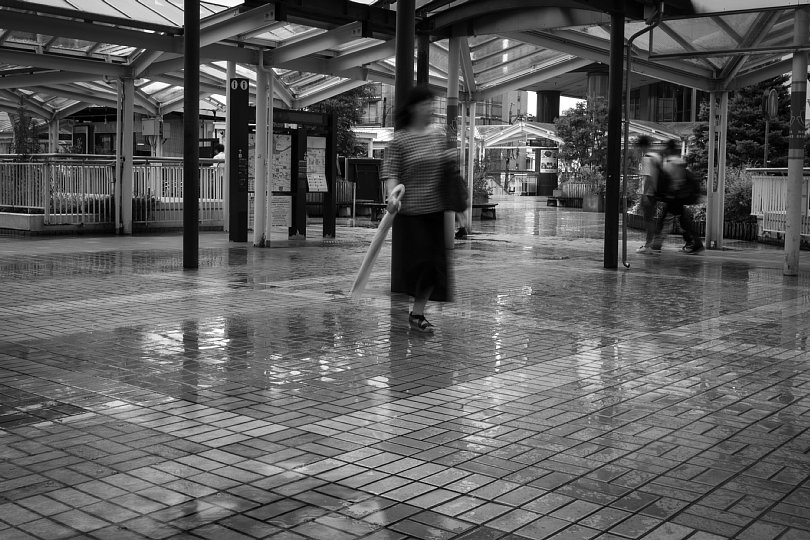 On rainy days, I do not want to use an umbrella, so I walk in the covered walkway even if it takes a little longer way round.
But when the rain lets up, many people tend to make a shortcut.
If there are many people crossing diagonally without going through the breezeway, I think the rain is not so bad.
Japanese Translation 日本語対訳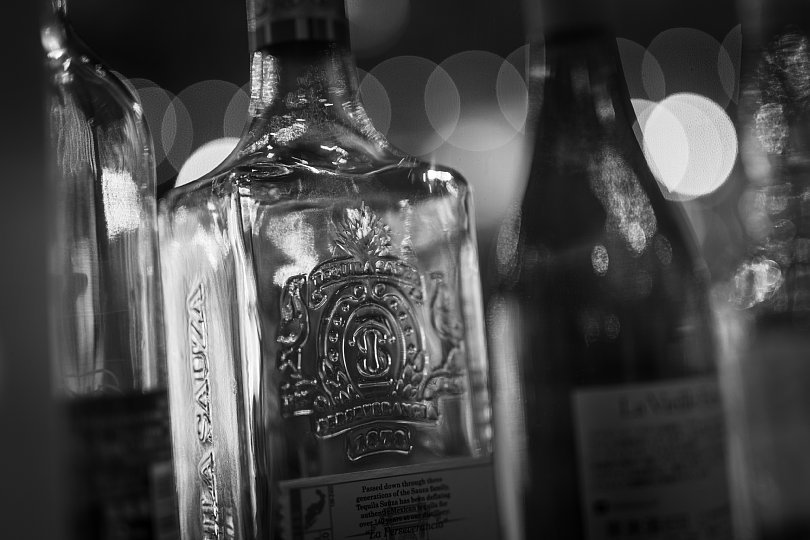 I love the light transmitted through the glass.
Colorful stained glass windows are my favorites, but I also appreciate the beautiful light transmitted through simple booze bottles.
The black-and-white photos are comprised of "light and shadows," but in this case, it is not "shadow" but "shade."
The nuance of each kanji is quite profound.
Japanese Translation 日本語対訳