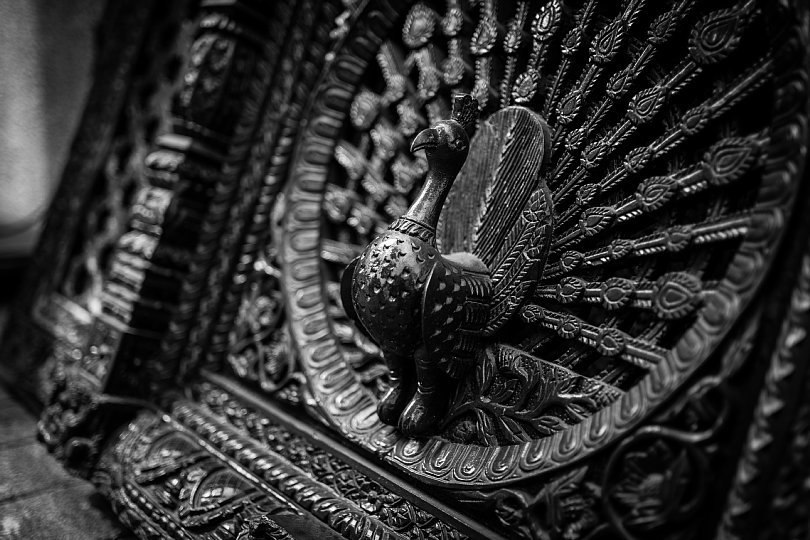 I found a peacock without colors.
It seemed to be a decoration made by carving wood.
Because there is no color, its unique design is very impressive.
I wrote yesterday that color overwhelms the shape, but there are things that look beautiful just because there is no color.
Japanese Translation 日本語対訳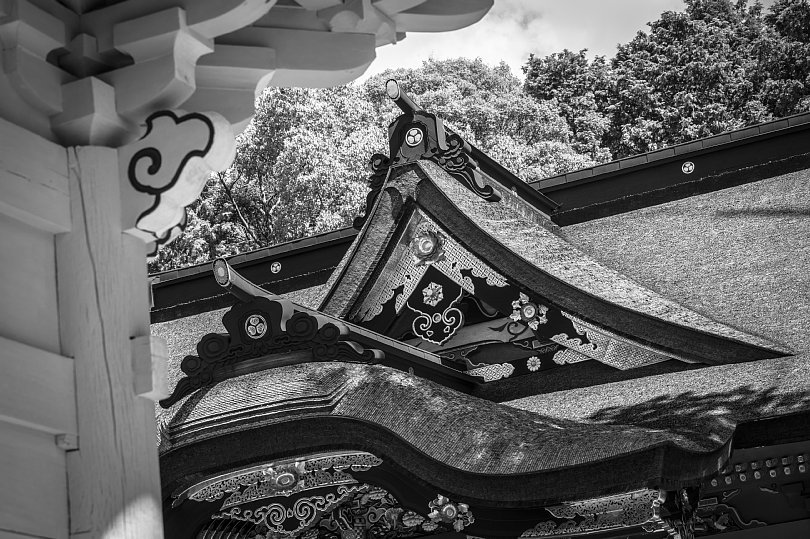 I was a little curious about what would happen if it lost the colors.
Removing colors, I made it a black and white photo.
The decoration of the gable, which was not noticeable when there were colors, now looks very impressive.
Human sensitivity may be more sensitive to color than shape.
Japanese Translation 日本語対訳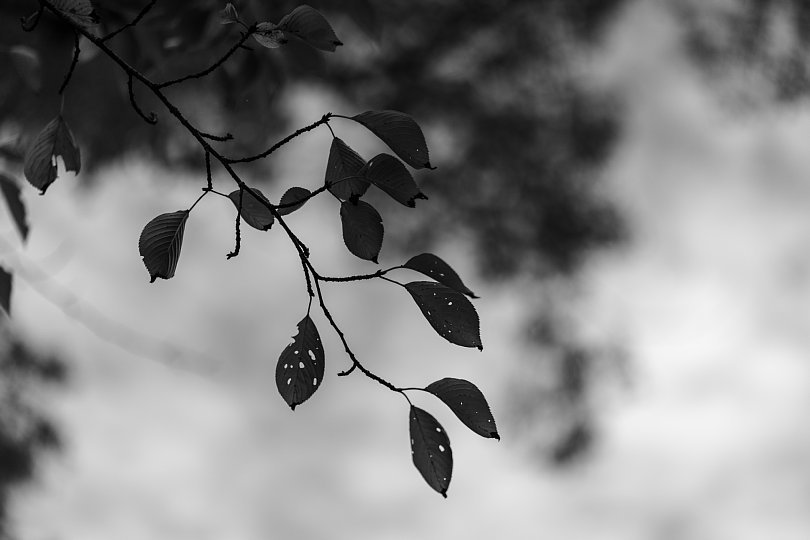 The heat like midsummer has left, and I feel like now it has finally become cooler.
Looking at the cherry blossom tree, the autumn leaves are starting.
Japanese Translation 日本語対訳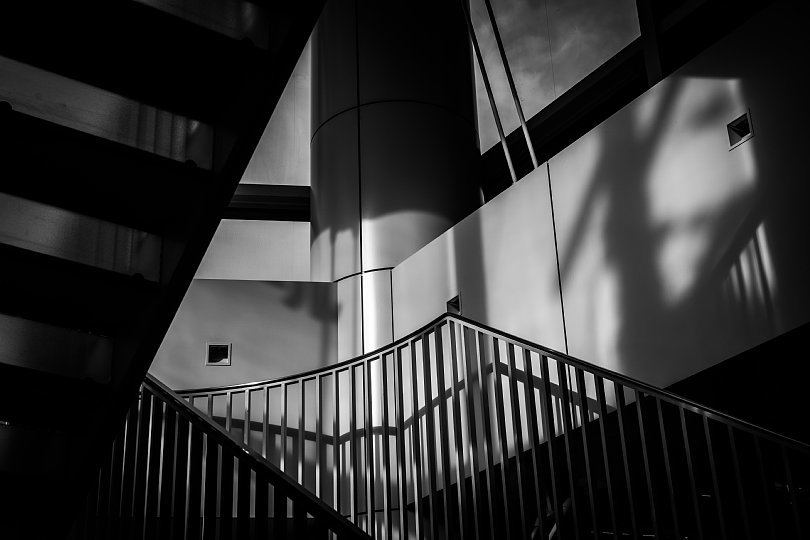 Uncomfortable heat lingered even in the evening in early September this year.
I felt it was much muggier than August.
This was because Typhoon No. 15 left a tropical atmosphere as a goodbye gift.
It is the period we feel cool in normal years, therefore the discomfort was more noticeable than ever.
Japanese Translation 日本語対訳
The Mukuge flower is called "Rose of Sharon" in English.
It appears in "Song of Solomon" in the Old Testament.
It is a flower blooming in midsummer heat, suitable for the scorching deserts of the Middle East.
Japanese Translation 日本語対訳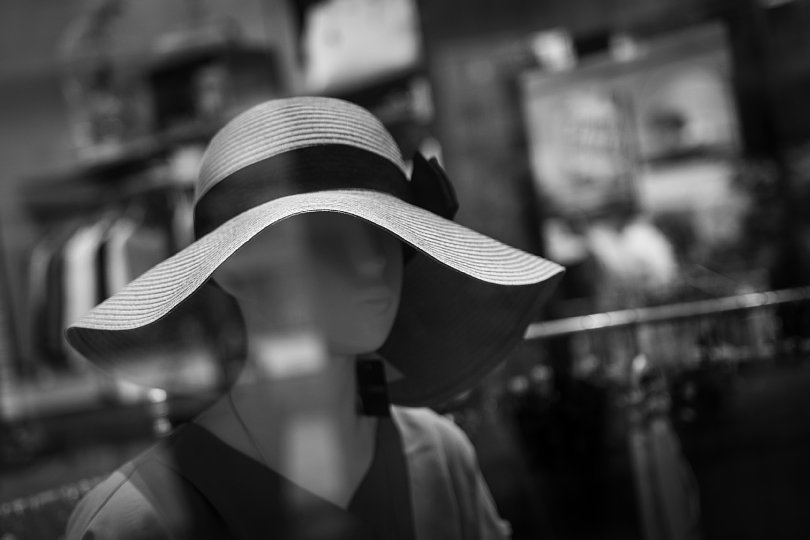 Looking at the shop windows in early September, I noticed there were still summer clothes.
This year, the remaining heat is more intolerable than usual.
Even if the autumn items are lined up in show windows, they might not appeal to passersby to purchase.
Japanese Translation 日本語対訳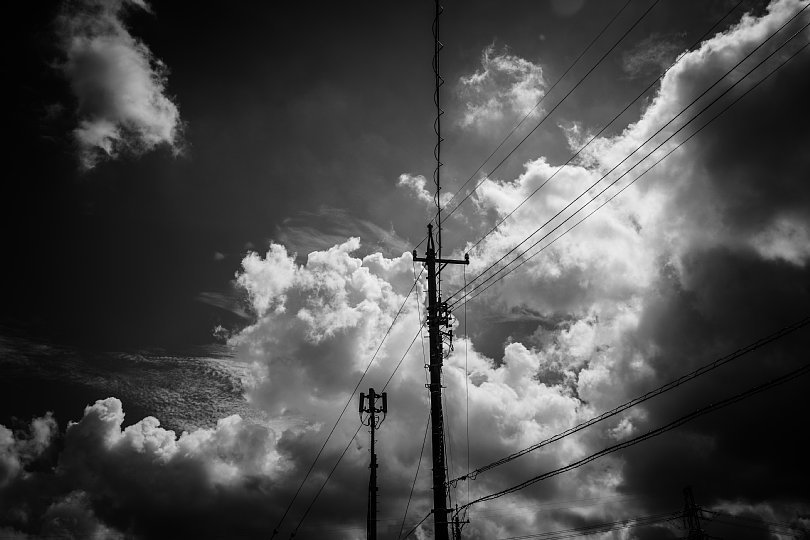 Even in September, the midsummer heat still continues.
When we look at the sky, clouds like midsummer are conspicuous.
Certainly we can see the autumn clouds behind it, but it is way too discreet and feeble.
This summer seems persistent.
Japanese Translation 日本語対訳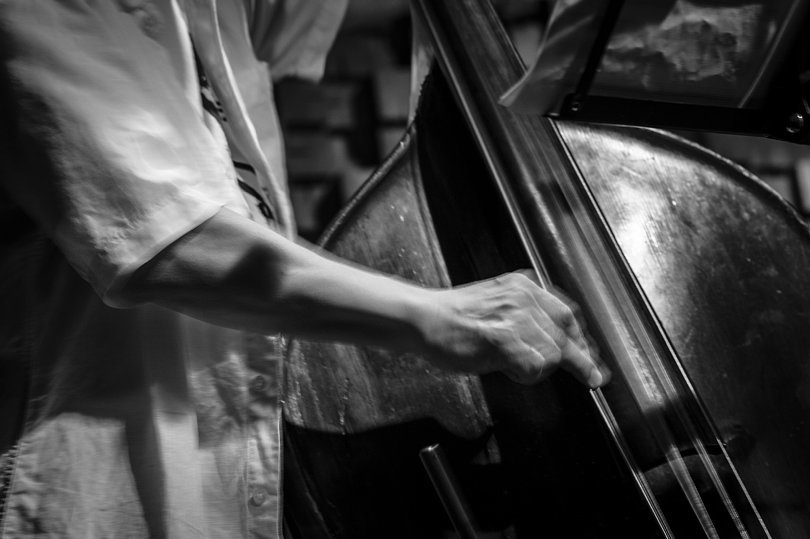 A long time ago, when I was an amateur Jazz musician, I often heard the plausible rumors that the instruments we choose depend on our own personality.
People who chose wind instruments such as a saxophone and a trumpet were said to be show-offs.
In return, those who chose the bass were considered calm and introverted.
With hindsight, I feel that was just a farfetched notion.
In fact, even those who play the same musical instrument, each of them has diverse personalities.
Japanese Translation 日本語対訳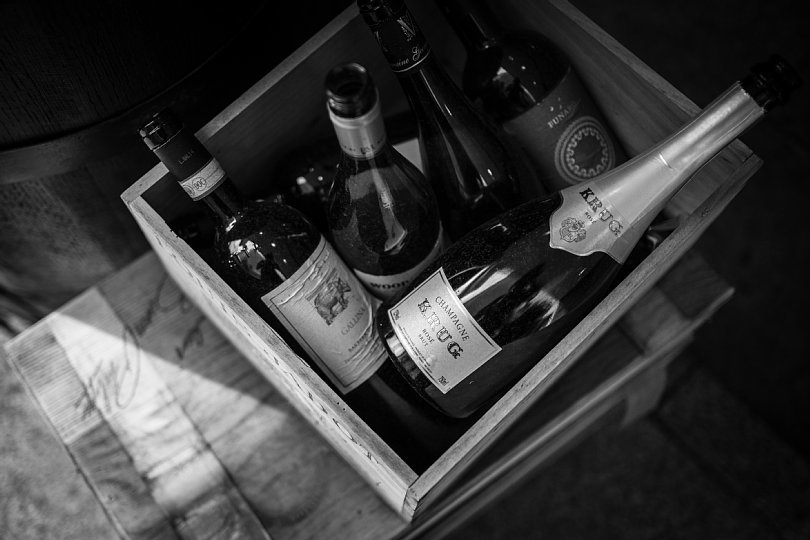 In the box placed in front of the French restaurant, there were empty bottles of wine and champagne.
Perhaps it is an advertising display to attract passersby on the street.
There are lots of wines, champagnes and boozes that have a great bottle design, so they can be reused in various ingenious ways even after drinking.
Japanese Translation 日本語対訳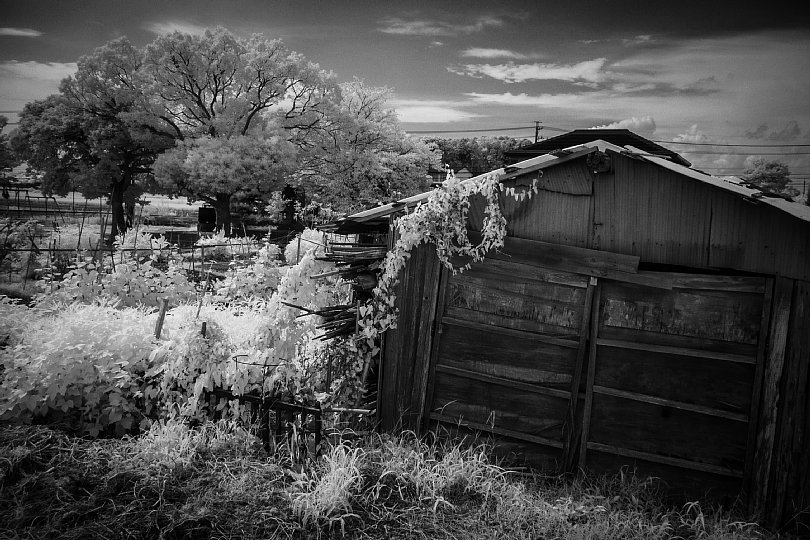 There was an old barn lit by the late summer sun.
It was the appearance of a hard worker who has weathered the storms of life.
I can't help having considerable respect for such a humble but stately presence.

Japanese Translation 日本語対訳