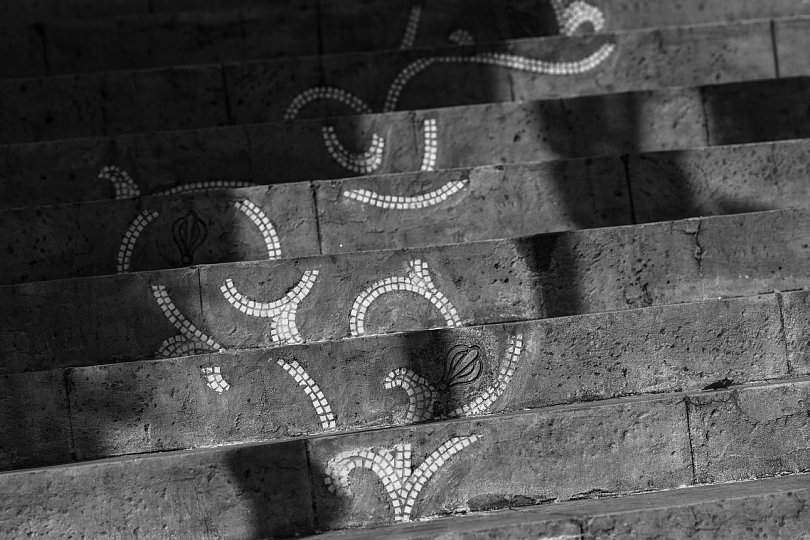 The highlight of the white tiles embedded in the stairs and the shadow of the building are intertwined.
When it was viewed from the bottom, this combination looked rhythmical and intriguing.
One of the reasons for taking pictures may be when something seems unusual and interesting.
Japanese Translation 日本語対訳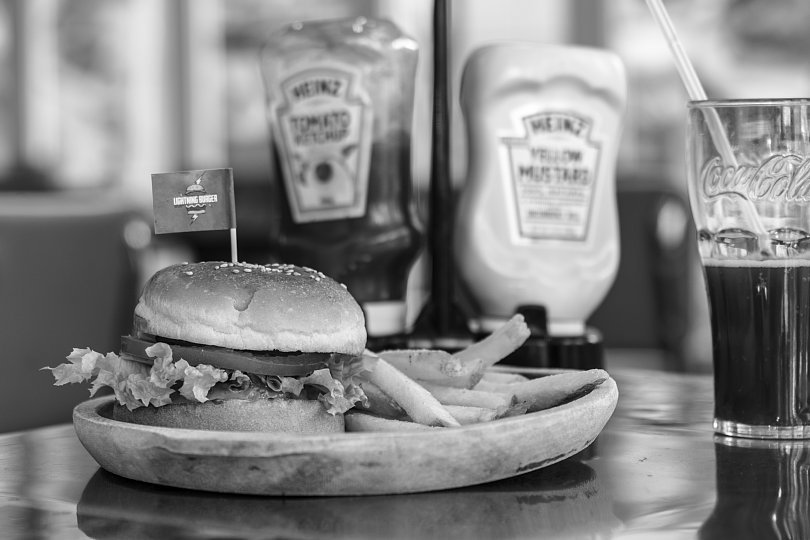 Heinz' Mustard and Ketchup, Coca-Cola and a hamburger...each of them really epitomizes the USA.
Coke and Heinz have a recognizable symbolic colors.

The Shapes of the Coke glass and the Heinz containers are also very American, as impressive as their colors.
Japanese Translation 日本語対訳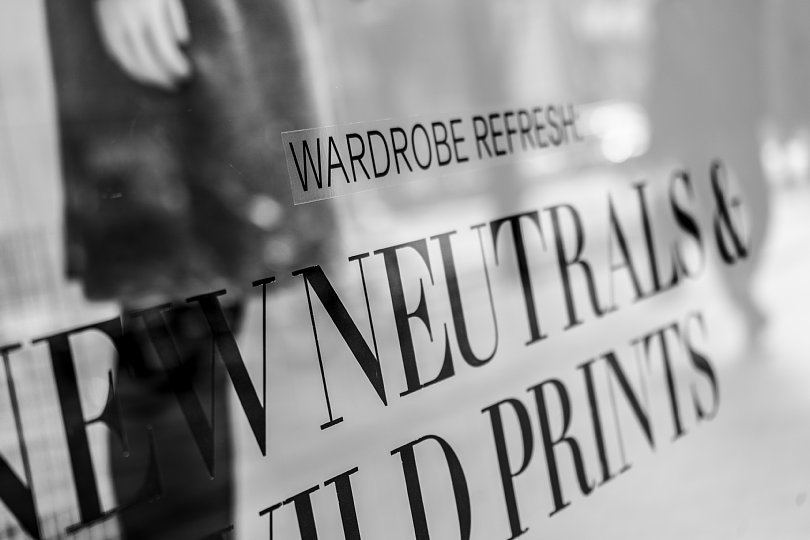 Winter pavement is poor in colors.
Not only it is lacking flowers and greens, but also the dresses of the passersby are plain.
The word "Neutral Gray" which is used in the printing industry comes to my mind.
Japanese Translation 日本語対訳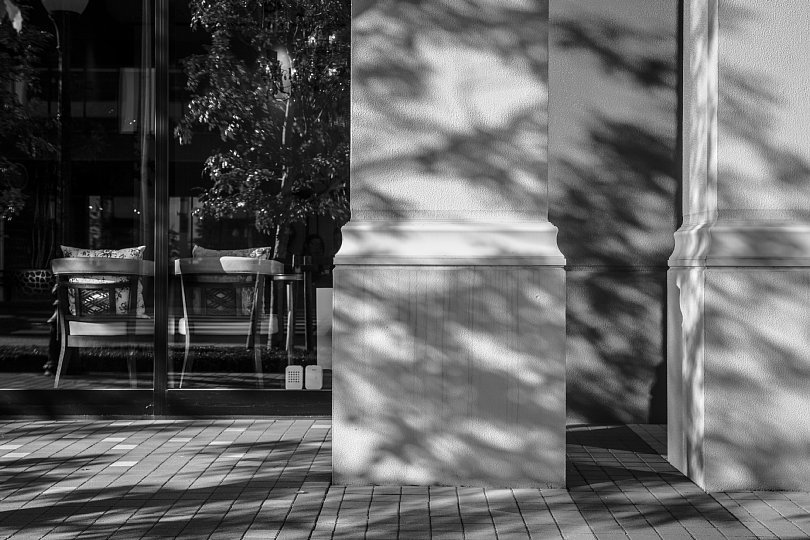 There are no street trees on this photograph.
But that the shadows insist on their existence definitlely.

In other words, this is a photograph of "eloquent absence".
Japanese Translation 日本語対訳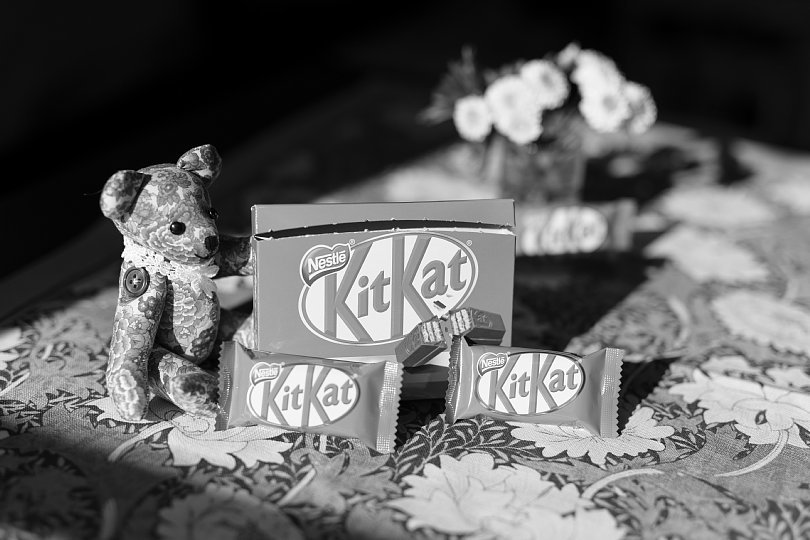 During the entrance examination season from January to March, KitKat sells well in Japan.
Because the product name is regarded as a good omen, having similar sound to "Kitto Katsuto! (You'll surely make it!)" in the Kyushu dialect.
Hearing this phenomenon, one of my American friends made a dubious face.
"Kit Cut, Huh? C'mon, we pronounce it Kit Cat, don't we? "
Japanese Translation 日本語対訳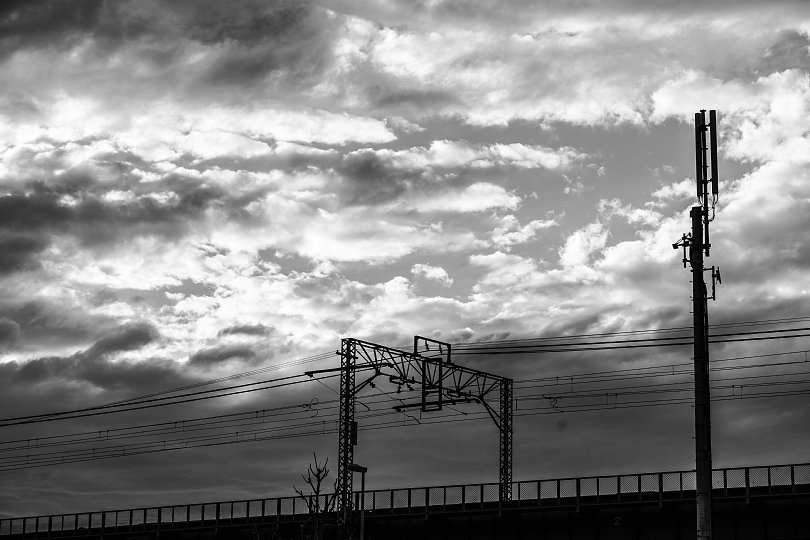 Suddenly it stopped raining.
Blue sky was visible through the breaks in the clouds.
I felt as if I listened to a sublime sound of John Coltrane's "After The Rain".
Japanese Translation 日本語対訳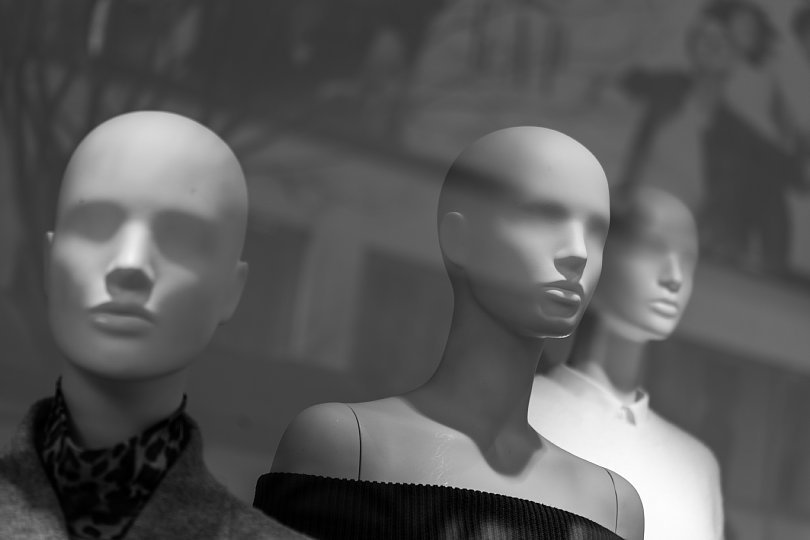 Mannequins without hair and eyes have become the mainstream recently.
I can understand this trend.
If a mannequin has very unique face , the image will be fixed.
But a highly anonymous faced mannequin would be able to deal with every costume.
To be honest, when I first saw a mannequin without hair and eyes, I was a bit scared.
Japanese Translation 日本語対訳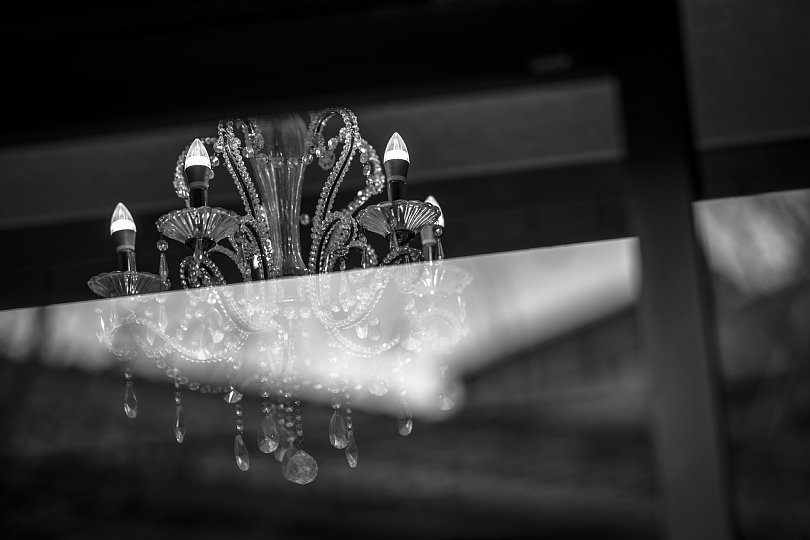 It is often said that the winter sky is dark.
But compared to artificial lights, I believe it is bright enough.
Sometimes prejudice and biased impression can hinder sound judgment.
Japanese Translation 日本語対訳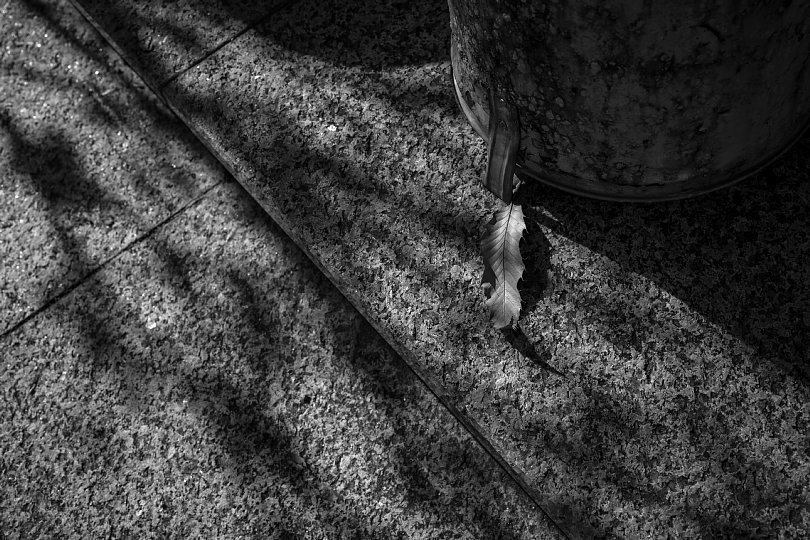 "Well, time to leave."
"Missing you...but we will follow you soon."
A leaf of Zelkova said goodbye to friends' shadow still lingering on the tree.
Japanese Translation 日本語対訳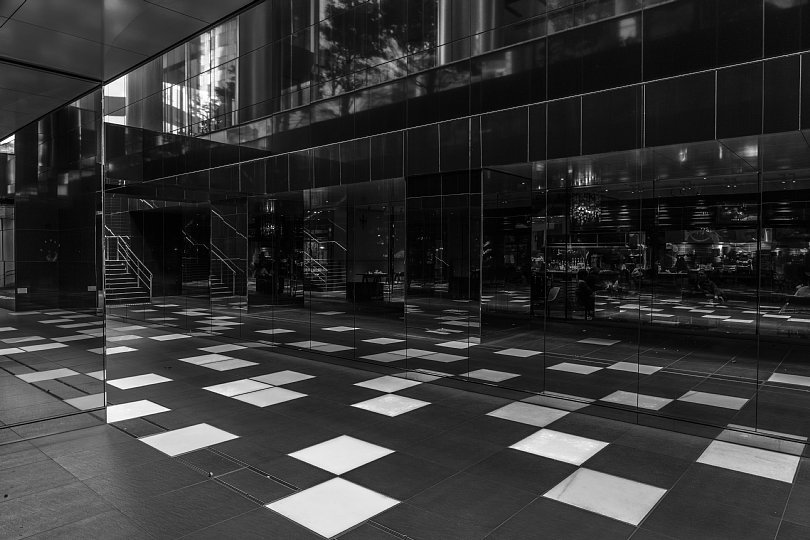 This is a difficult place to understand whether it is spacious or not, due to various reflections.
In the case we can't understand it very well, we should believe in our intuition.
Never try to understand photography with bullshit logic made by SOMEONE, just understand it with YOUR OWN perception!
Japanese Translation 日本語対訳